Final prepwork for the upcoming testday being wrapped up. Testing Sat 3/26 at Putnam Park. With that in mind, we put the seats & harnesses back in.
Drivers: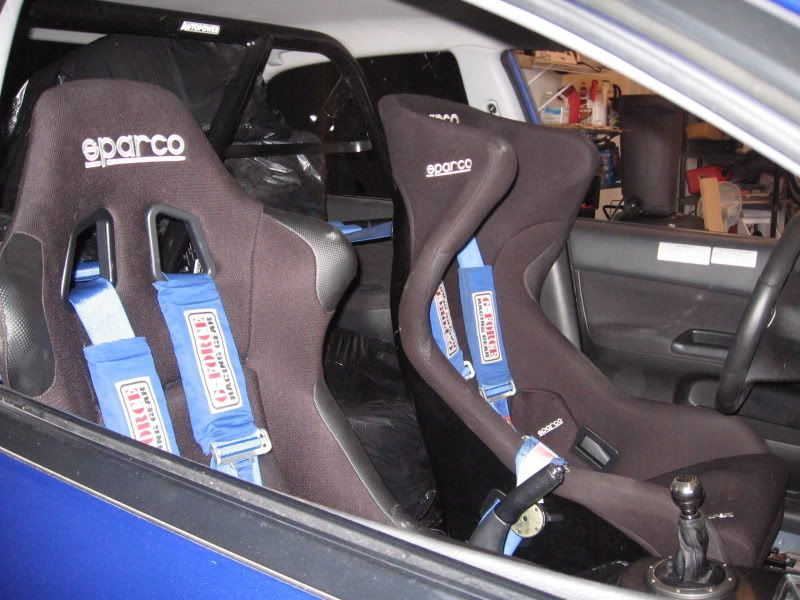 Driver seating position has always been a small struggle with me. I definitely like to sit low; lower than stock! I've went through 3 different seats and 6 different mounting options. With fixed back racing seats, you don't have as many angle/reclining options which makes it more difficult. Plus if your butt & legs aren't help down in place via belts or seat bolsters or whatever, you're going to be sliding around; no doubt.
I finally got it lower than I liked, where I couldn't fully see over the dash! Nice! Sure that was w/o using a seating pad, but sh1t happens. Anyways, I redid the angle a bit and think I have something I like better.
.
Passenger:
Because I needed the weight, I bolted back in a passenger seat along with the harnesses. Plus it's always nice to have the option to carry a passenger which it be a student (I occasionally instruct) or another track buddy or someone helping me learn a new track.