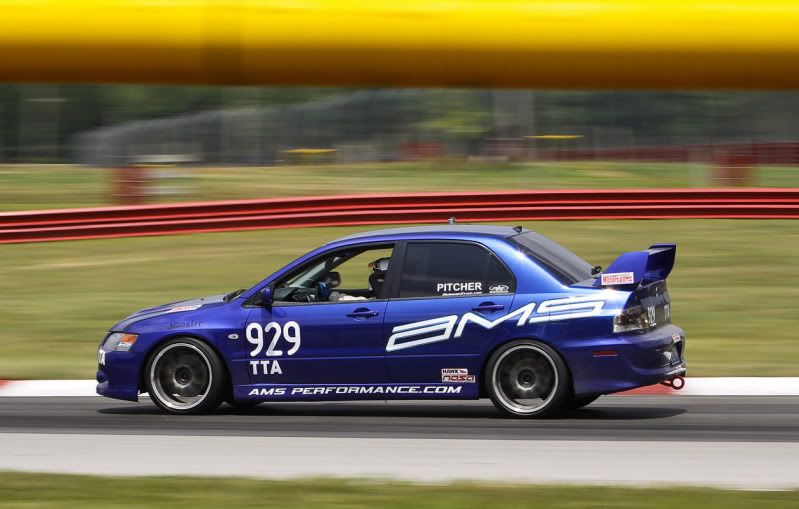 After nearly 600 miles 10.5 hrs of driving on Friday (to Ohio via Chicago)...
Sat warmup was pretty early! I did very little to prep the car, having not even started it since I left Mid Ohio in July! After unpacking it, I adjusted the tire temps a little, slapped on the camera and that's about it! I ran about 6 laps, each a little quicker than the last and qualified with a 1:35.0 - which was nearly as fast as I went in July; so I was excited.
I was sitting 9th in grid and 2nd in class; squeezed tightly by 2 C5 Vettes.
I reset the tire temps for S2, made a few suspension tweaks and knew I'd need to push hard as the morning session would be the fastest - plus there was rain forecasted later. I pushed pretty hard, but safe, and ran a
1:33.2
which was a personal best! It landed me in 1st place and broke the TTA track record by a few tenths.
We had a 2+ hr break until S3. I ate, rotated some tires, reset pressures, moved the camera, put in some fuel, tweaked the suspension - all really quick/minor stuff as the car felt pretty good and was rotating well to my liking. I ran some 1:34's but I didn't better my time. Nobody really improved actually. Same story for S4 (which I sat out). S5 was like 5:30 and I was hoping for better conditions with less sun. The car felt good, but not great. I ran a few 1:34's but no improvement.
My time held up and I finished
1st out of 8
in class, taking the
Pro Course TTA Track Record
(to go along with the Club Course record I set in April)! The car felt really good all day, neutral, able to rotate a bit under hard throttle thanks to the Shep rear diff. AMS tuned power was good; although the Vettes still walk me on the straights - they've got to be right on the class power/weight ratio!