So entering Sunday I was on top. I felt pretty good about pushing the car Saturday, but looking at my data Sat evening, I found there was definitely a few more tenths out there in some key corners.
The first session looks to be a good one. With a good lap on the books, I elected to make a small setup change in loosening the front rebound. This proved to make the car worse unfortunately and I ran another mid 1:33. It was also a sloppy session with people pushing very very hard. Some of my competitors came out on their 2nd or even 3rd set of new tires at this point! I seen one competitor go very wide and 4-off which didn't get called (you get your times DQ'd if you go 4-off) in my rearview. I watched intently as I was waiting for him to fly back across the track like most do in that particular part of the course and punch the inside wall. But he saved it; congrats on that.
The updated times showed another big changeup in class. Whereas I'd leapfrogged from 3rd to 1st the previous morning; I'd been leapfrogged today! It was insanely close with the laptimes showing:
1st - 132.52
2nd - 132.80
3rd - 132.83 --> ME
There was 1 session left on the schedule in the afternoon. But it then started to sprinkle a bit. Then it cleared up; then it sprinkled more. All I wanted was a dry track and a shot at a legitimate win. I lined up in grid and it started to sprinkle just 15min before our session - but then it stopped and the rain came out! It was going to be close!
The track might not have been 100% dry, but it was close enough. We went out and pushed hard. The 1st lap felt good so I flew into T1 under the bridge; hit the apex and stuck the accelerator to the floor! Only the front tires wouldn't hold the speed and I went 4-off wide on track out. That'd be it as a 4-off means a DQ. I can't recall if I still pushed hard that lap or if it was the next - just for pride. But somehow I tallied a 1:32.9 that session; and the corner workers didn't catch my obvious 4-off. However, per the rules, I admitted to it and that time was DQ'd. In the end it wasn't as fast as my previous best; but I also wasn't pushing 100% because of the early 4-off. I'm wondering if I'd kept pushing what would have happened? lol. Either way; I wouldn't wanna win like that. I had my shot at a dry track which is all you can ask for.
The final tally slotted me into
3rd place out of 14
in a crazily fast group of TTA. The top 4 of us all bested the previous TTA Nationals record set by Gates back in 2008 (in a car that's been reclassed higher since).
In the end, it's so hard to compete on a track with long straights like Mid Ohio with the Corvettes. We're at an immediate disadvantage with respect to aero, drag, gearing, weight, power, etc. I was still able to hit 144mph on the backstraight according to my GPS with the stock turbo! Huge thanks to AMS Performance, AMSOIL, Hoosier Tire, Hawk Brake Pads, Buschur Racing, The Winning Formula, AST, Forgeline, and my wife.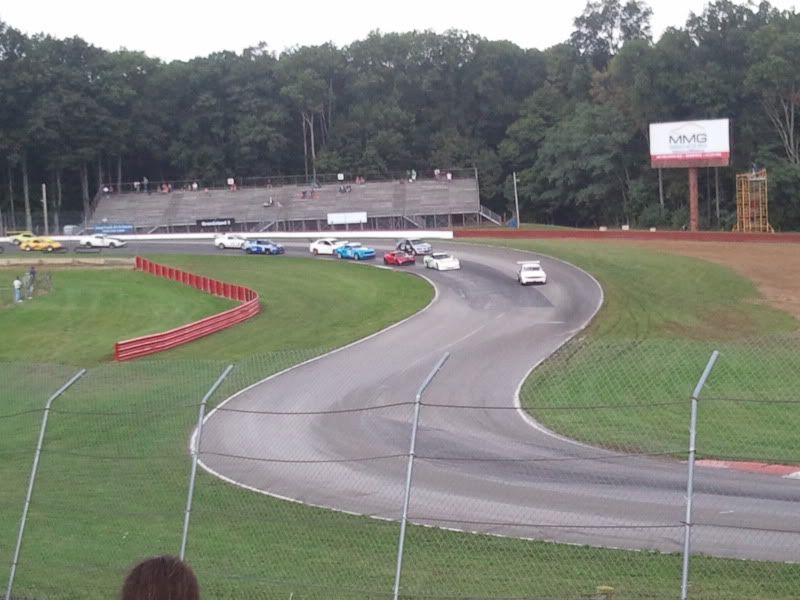 And for the record, I was weighed 4-5 times, fully teched with my points sheet once and GPS'd twice. I think this was pretty close to the other top cars in the class; with a portion of the non AWD cars being dyno'd as well.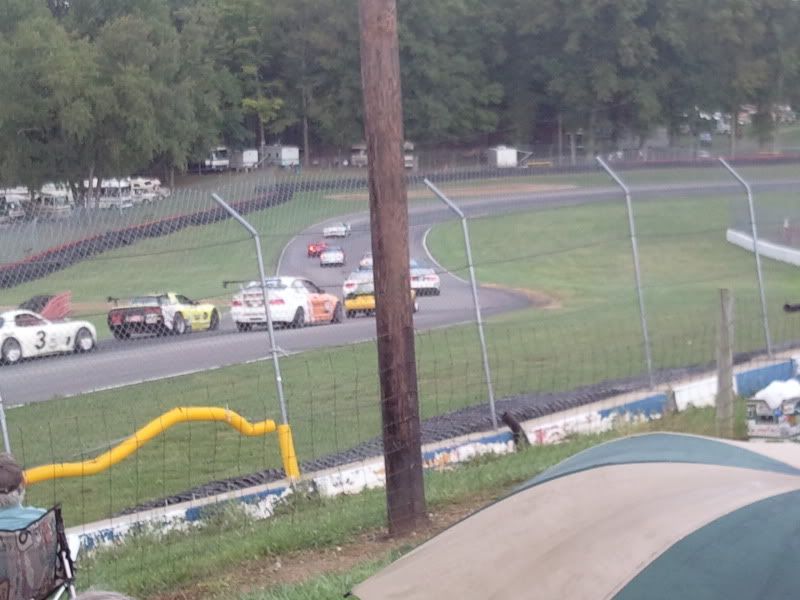 The pictures are some that I took in 'Madness' of some of the race groups; enjoy!
Lastly, here's my highlight/lowlight video. Showing a lot of the offs, my near T-Bone on Friday and my 4-off in the last session, etc: