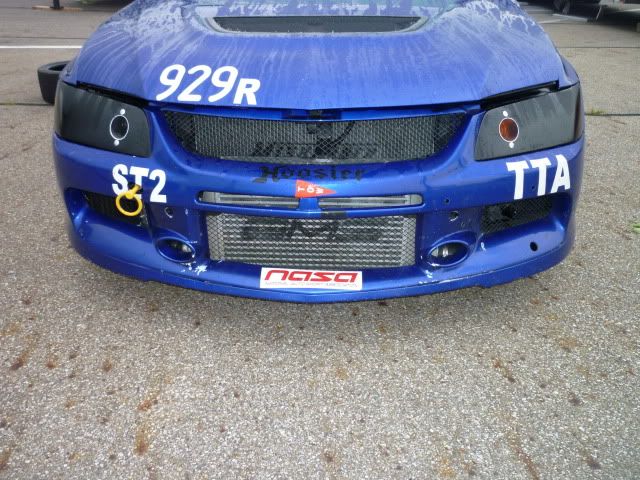 As I've noted previously, prior to our last event,
GP Racing
took the car for an array of upgrades, updates and maintenance.
One of the big updates involved a new custom brake ducting solution. This involved sourcing some Fiberglass headlight deletes and running larger ducts down to the upgraded brake duct inlets. Everything came out looking great too!
Along with the headlight deletes, we also removed the front crash beam (14+ lbs) and relocated the front tow hook.
Probably the most time consuming update was a corner-balance. As seen here, the fire suppression bottle was relocated to the trunk area and several plates were fabricated and bolted into the spare tire well to help with ballast and weight distribution.
All very time consuming efforts, and all aiming at pulling weight off the front of our AWD beast.