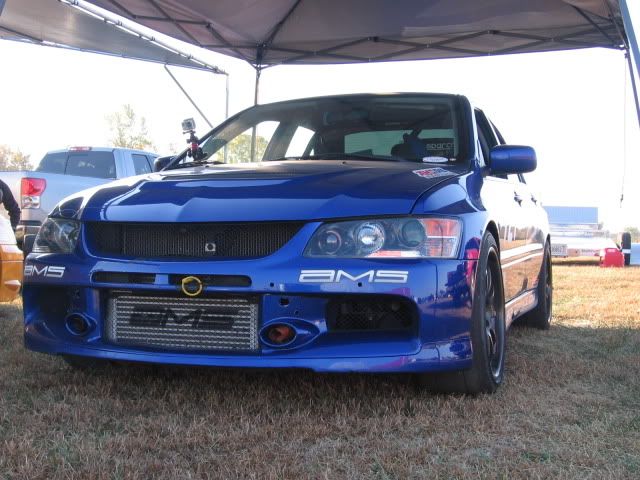 The final event of the NASA MW/GL regions was last weekend at Putnam Park outside Indianapolis. The forecast was to be gorgeous, and it actually turned out HOT! High of 87 Sat with zero clouds.
The NASA MW/GL region does an end of the year banquet now on Saturday night, so Saturday was to be a double-points day for all classes. For TT, that meant we get 1 warmup session as usual; then 2 sessions for 'event #1' and 2 sessions for 'event #2'.
The bad: I unlocked the car early Sat morning to find about 3 gallons of 100octane spilled inside the car - assummedly on the trip there so it'd sat at overnight! Needless to say it was nasty smelling. Fortunately I've removed all the interior carpet so that wasn't an issue. It was also in the mid 40's at this time so scooping up the cold liquid wasn't fun. I did the best I could but quickly ran into another issue - the sound deadening that comes on the floor of the car was starting to dissolve and turn into a tar-like substance. Nasty. I took a putty knife and hammer and scraped out as much as I could in the driver's footwell. The rest I covered with some adhesive paper and (you guessed it) duct tape!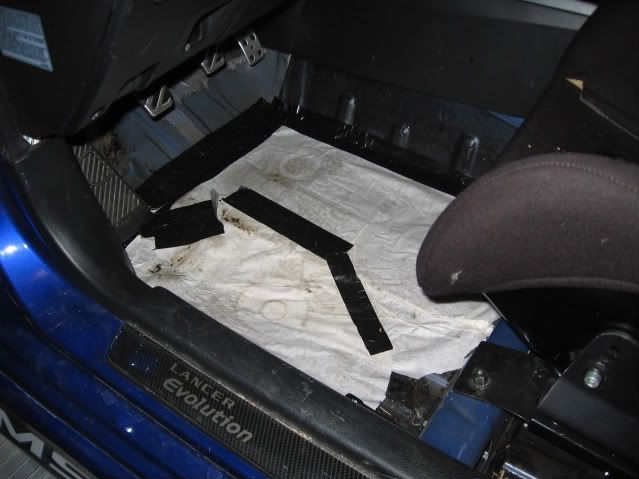 So with the car smelling quite ripe yet - but dry and less sticky - it was time to lineup on grid. Doing my best to breathe fresh air (which is difficult when everyone on grid is trying to warm up their cars and most run catless exhaust including me) and be aware if I got dizzy or a headache... I sat out on the opening warmup lap with 40 other cars on Putnam's 1.8 mile curcuit - needless to say it was crowded. Only ran a 1:19x to get a descent grid spot, then just navigated traffic.
For sessions #2 and #3, I let it fly. Ended up with a personal best of
1:17.4
winning my class by about 1.5 seconds and setting the 4th fastest time of 40 cars. By Session #3 everyone was agreeing the track was getting pretty greasy. Most were probably like me and using up the last of their old tires to finish out the year?!?
Event #2 (sessions #4 and #5) were to take place between 3-5pm. As the track was already feeling rather greasy from nonstop sunlight all day, I decided to change setups. I added a bit of weight (gas) and switched to a wider tire. The car felt more stable and ran a similar time of 1:17.9 which was enough to
sweep TTA for the day
!
All-in-all a good weekend. I corded the outside of both of my front tires, I believe because I'm driving too hard w/o enough camber. Really looking forward to new suspension and a much more aggressive alignment next year!
I also confirmed my suspicions; that when running my high-boost tune, my car has been down on power all year long. I've been gaining time as compared to last year in the corners with more aggression, more disregard for tire life, and most recently Shep's upgraded rear diff. I'm hoping it's just a boost leak; perhaps the stock BOV but we'll see.
Thanks to AMS Performance, AMSOIL, Girodisc & Shep Racing.