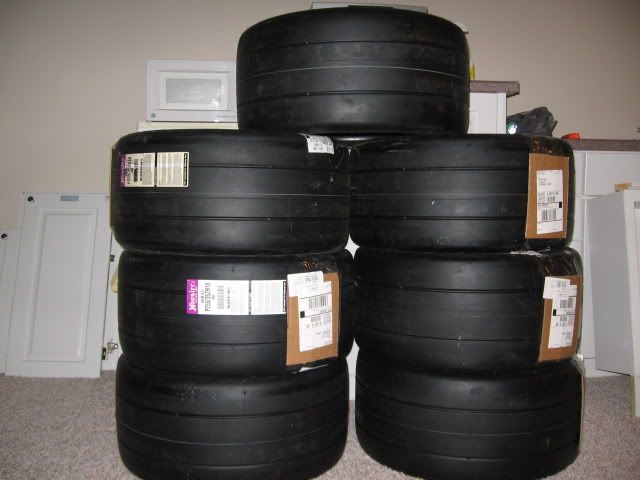 New stock of Hoosiers! This allotment of 7 brand new Hoosiers was the remainder of my freebie contingency tires from 2010 that I had to order.
All-in-all I have a total of 22 Hoosier tires in my possession at this time. Of course, 8 of those are trash/used and the rest aren't all new...
Thank you to Hoosier for their generous NASA contingency program. The
'purple crack'
rocks.