The TT group was the first group out on track - 8am. Very early. I figured the track might be a little damp, but I was wrong. After about 1.5 laps of 'recon' I started pushing it. I ran a solid time of 1:39.6 but I didn't have the optimal tire/pressure setup so I left some on the table as I did not think the track would be optimal. It was almost a grave mistake as another TTA car ran a 1:39.0 but got called for 4-wheels-off and DQ'd for that session!
Session #2 was at 9:45am so still pretty early. I set everything up, left the wing alone and fired a
1:38.9
which was my fastest of the weekend, reset my
track record
from Saturday and stood for
1st in TTA
on Sunday to give me the weekend sweep!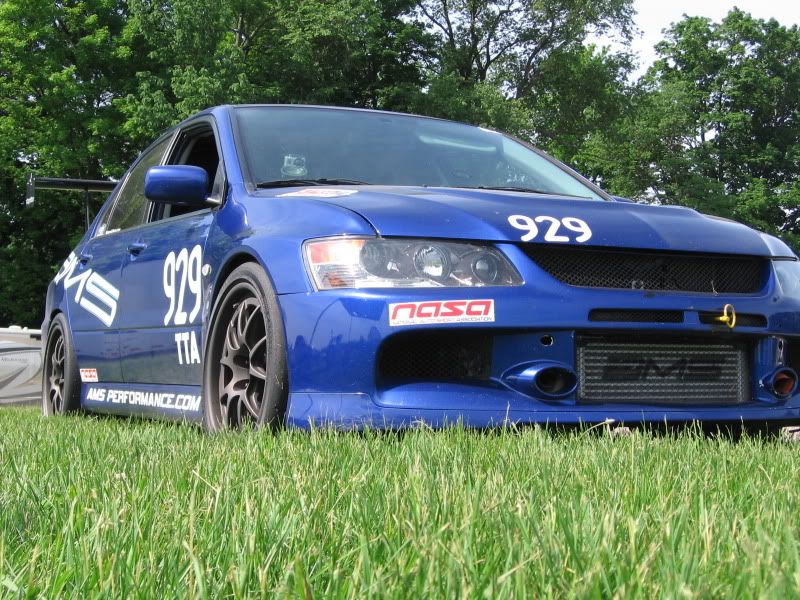 I pushed the car hard through every session this weekend; really hard! Because of the track layout, I think I was pushing near 7500 rpms 4 times per lap. I kept expecting to find the rev limiter on the front straight but never did. So lots of high rpm revving in 4th, high oil temps, lost rubber, cranked up boost, etc. Everything help up beautifully though. Thx as always for a great tune from AMS Performance.
It's been a pretty good year thus far. 8 wins in 8 events and track records at all 4 tracks I've been to. I've got some ideas for things to change and a lot of mid-season maintenance to take care of before a busy July schedule. Check out the progress via or twitter (@boomn29).
Vid from Sunday:
This is actually my fastest lap of the weekend. Only the audio sucks as the camera is clicking off the window; install error! Still, the car that passes me is a TTS Vette which is 1 class up from me. He's also the 2009 Nat'l champion. We nearly get 3 wide around T6...check it out!