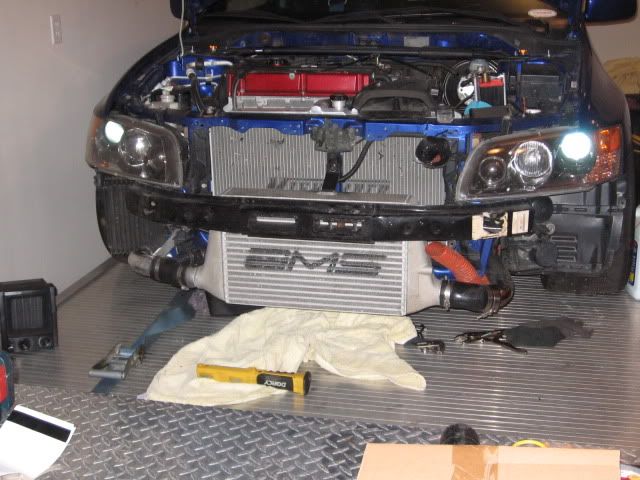 Having a bigger garage really helps out with winter prep. I'm actually able to leave the Evo on the trailer and fit both into my garage at home. With some careful parking, I can still fit both my Truck and the wife's car in there as well. It's tight, but it works.
So with that said, I try to leave the Evo on the trailer for as long as possible. That means I can do some work to it, but nothing that requires jacking it up of course. Because when it gets dumped off the trailer, the Truck (my daily driver) gets relegated to the driveway which is a nasty place to be in the morning when it ices and snows!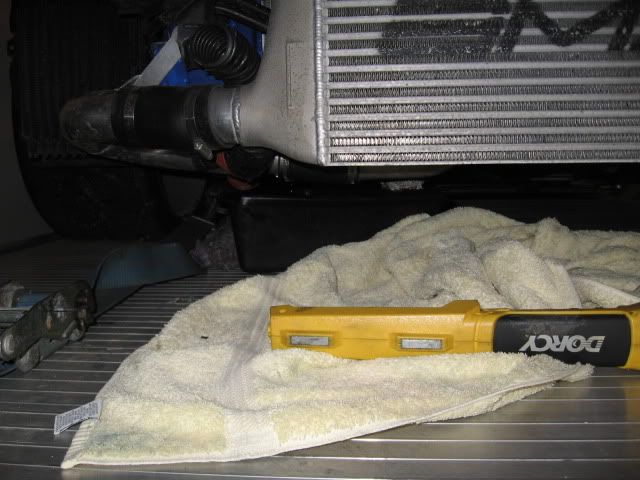 Onto winter prep... With the Evo being indoors a lot of that is reduced. I'll disconnect the battery which is nothing new, keep air in the tires, etc. The biggie is flushing out the radiator and putting a 50/50 antifreeze mix in so nothing freezes! While this is a difficult job w/o jacking it up, it is possible while on the trailer...
Draining -->