Race #1 of the NASA MW/GL Enduro Series kicks off today at 4:30pm. It will be a 3hr Enduro on the full 3.56 mile track at Autobahn Country Club outside Joliet, IL. This Enduro will kick off the NASA weekend at Joliet with the normal Sat/Sun festivities of HPDE, TT and w2w sprint races following.
Myself, being a newly licensed NASA racer, am now eligible to drive and compete in the Enduro series. And wasting no time, I've partnered up with Michael of Michael Palmer Racing to co-drive his 1988 Porsche 944 in the very challenging E3 class. The E3 class is nearly always the fullest, with other 944's and lots of Miata's participating just to name a few.
This Spec944 is a brand new build, yet to even turn it's first lap. Add to that the fact I've never personally driven a 944, this will be my first ever w2w race, this will be my first ever Enduro, this will be the longest I've never spent/driven in a racecar and I've yet to meet either the car or Michael! So there is a host of challenges and items that need to fall into place - but that's what planning is for! Also, for a bit more of a challenge, the forecast calls for 60% chance of rain that will hopefully clear in the afternoon.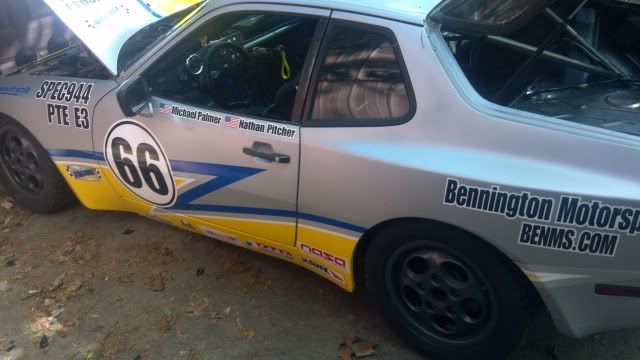 The race starts at 4:30pm, with my scheduled stint from 6 - 7:30pm when we take the checker'd. Wish us luck; we might need it!