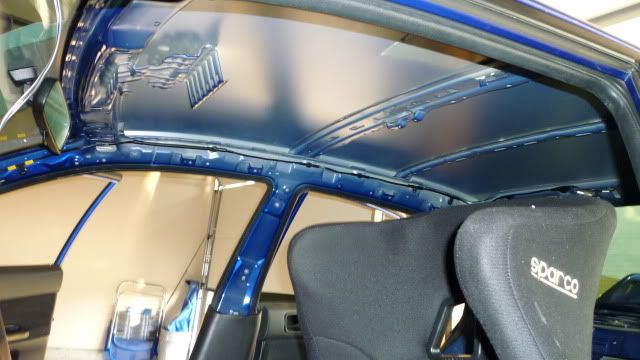 It's official, we're going w2w racing! I've further gutted the car during the winter, and finished up most of that after the Road Atlanta trip. All of this is prepwork before the new weld-in cage goes into the car. I've attached some pics to show what's left in the car, and it's not much! The pics are of 1) The roofliner 2) the driver's door and 3) view from the passenger side.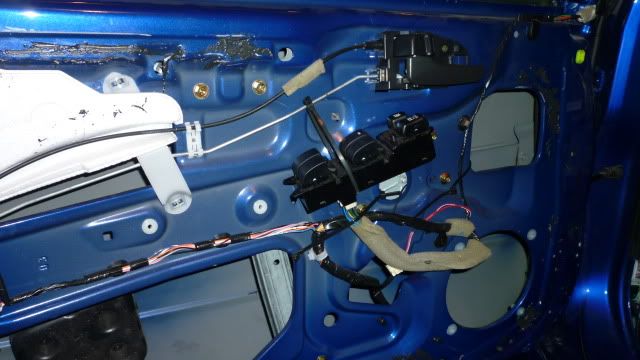 3 big weight items were removed after Road Atlanta including the passenger seat, harnesses & bracket, the spare tire and the Autopower 4pt rollbar. All together they total about 135 lbs. Add to that more plastic panels removed, both front door 'skins' and other various extra and the total was probably around 150 lbs.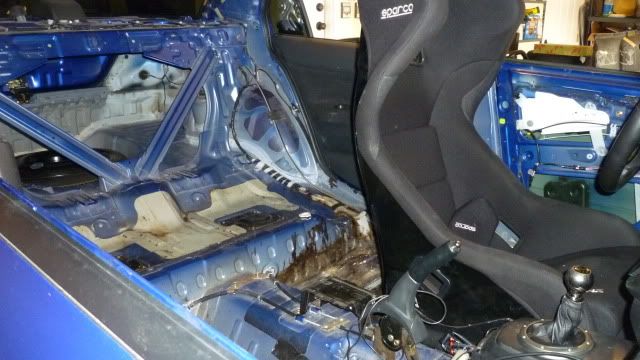 That total is in addition to the earlier weight removed from the car including 20lbs from the A/C, about 15 lbs from the speakers and misc sound deadening and probably another 10lbs in extraneous dash parts including bolts and plastic pieces.
So with the car nearly empty, the dash unbolted once again but sitting in place, I loaded up the car and took it to my cage builder of choice; Scott from
Izzy's Custom Cages
in St Louis. I'll pass along the details and pics as I get them...