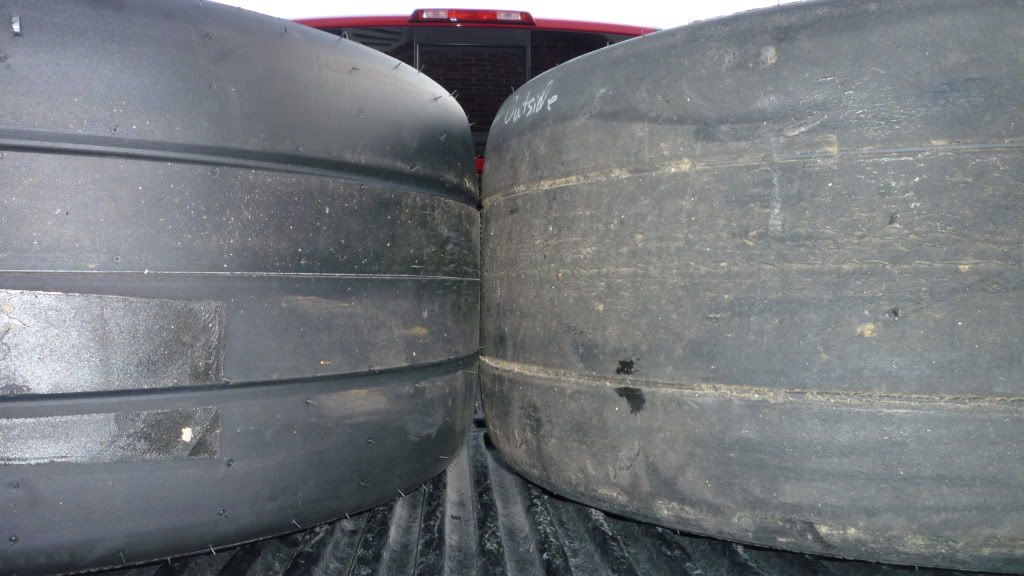 Tires; beyond outright HP, probably the single most important factor setup on a racecar. From the obvious factors like fitment, offsets, rim size & width, you have to choose between brand, size, compound, new vs used, price, contingency, class legality, availability, etc. My point being it's not a part or choice to be taken lightly and I've spent many hours debating different options with regards to tires on the Evo.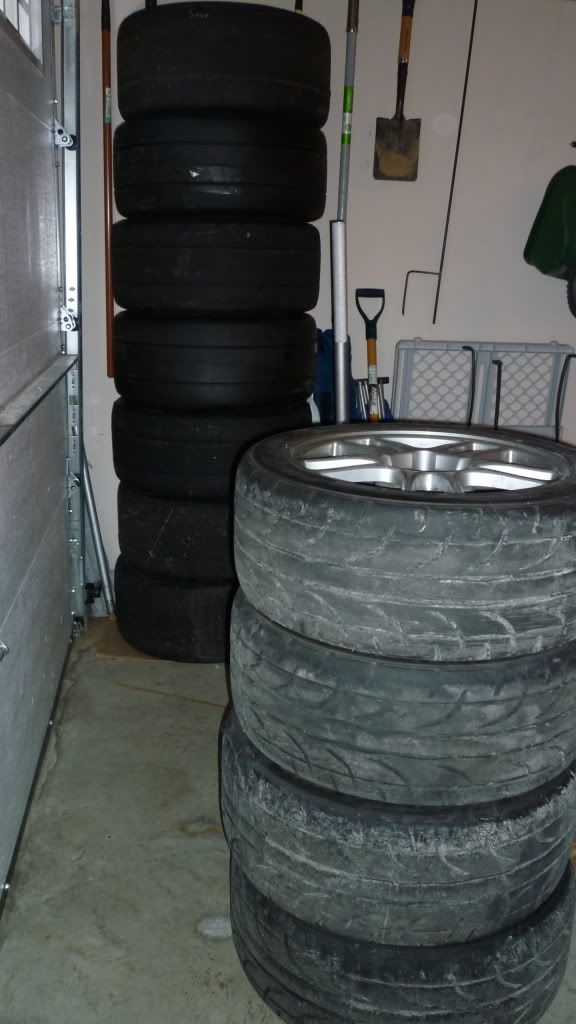 Last week I packed up new and old tires and had 5 tires mounted at a local shop -
Wilkerson's
where I had an excellent experience btw. For the past few years I've been running 2 sets of rims, both the same size & offset so I can mix-and-match if needed. For 2012, I'll be back to running 2 different setups so I had to get everything straghtened out which meant moving 1 good tire from my Forgelines over to my Volks. Kind of a pain, but all will be simpler going forward.
I've both more tires to mount, including my rains but I've got what I need for this weekend's first event. I can gaurantee I'll be visiting
Wilkerson's
again in the future to finish out my setups.
In the pic to the right you can see a mixed stack of new & old Hoosiers. In the foreground are my Dunlop Z1 StarSpecs that I'll be using to start the weekend out to save HeatCycles off the much more expensive Hoosiers!