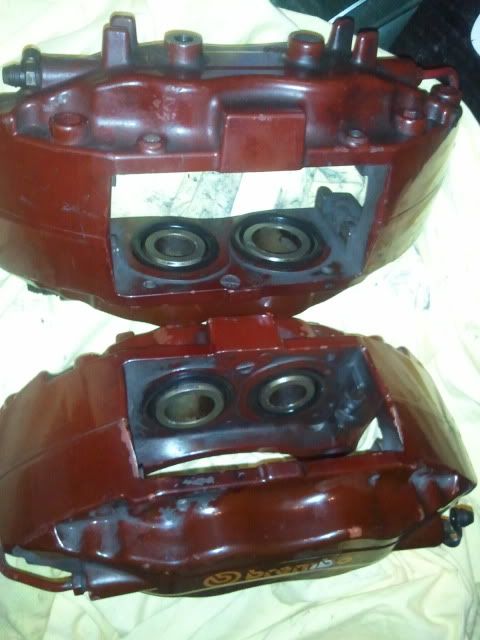 The front calipers are ready to go back in; new seals and dustboots are in place. Along with them, a new set of Hawk DTC60 pads and Powerslot rotors going in as well - and a good bleed/flush with fresh AMSoil DOT4 brake fluid.
With this preemptive maintanance, we should be close to good for the rest of 2011 with the entire front & rear brake system. Depending on the total # of track days, we might need another set of pads, but with the factory Brembo setup, those can be switched in very easily! I like to plan ahead!
I think preemptive maintanance like this between events is what keeps the car on track - collecting data and getting faster at events! Instead of on jackstands or the trailer early in the weekend...
Here's a pic of the driver's side put back together -->