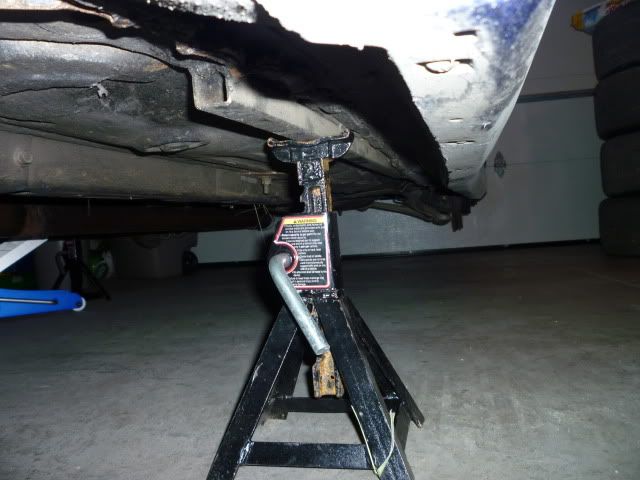 During the cage build, Izzy seen the beat up pinch weld area from all the times I've used a jack on the car. He suggested a custom jack rail and I really like the idea.
Here are a few pics of the finished product currently in use. We ran them about 3-4 feet behind the front tire on each side. Each time I jack up the car I get a smile on my face because of these.
They're easy find and support the jack w/o worries. Best of all, I never have to bend down to double-check the position of the jack or worry about the base/handle scratching the side of the car since it sits so low.
If you ever have the opportunity, I recommend something like this!