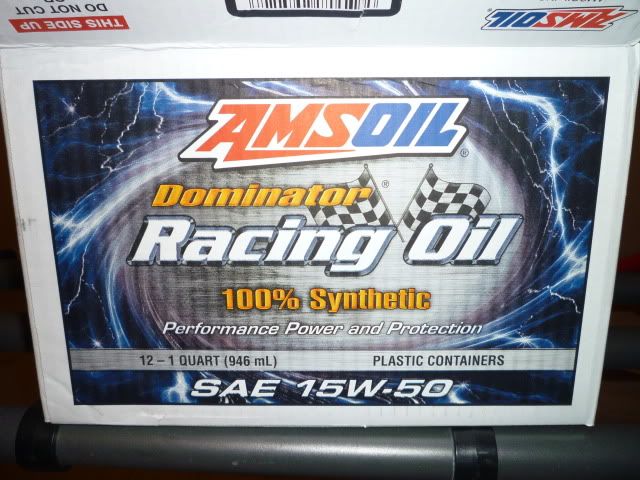 And the round of mid-season maintenance continues. After the tow truck, next up was the oil change for the 929 Evo. Nothing special here, business as usual with AMSOIL 'Dominator' 15w50 going in. I've been running AMSOIL exclusively in the engine since early 2009.
Also included in this mid-season maintenance are the driveline fluids. Transmission and ACD fluids are currently draining as I type this - with AMSOIL going in there as well.
More maintenance coming...