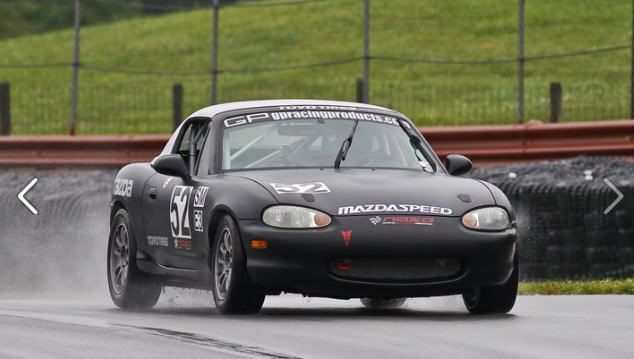 At 4pm today, the 3hr NASA Enduro at Putnam Park kicks off. After suffereing an engine failure in my first attempt at an Enduro before I got a chance to drive my stint in the car I was eager to give it another go. This time I'll be splitting the drive with Jason and
GP Racing
in a SM (Spec Miata) build again running in the hotly contested E3 class with 8+ entries.
This time I'll be taking the first stint and the weather looks great for Friday. With me and Jason luck!
And after the Friday Enduro, the normal NASA Sat/Sun schedule will take place with HPDE, Time Trials and Sprint races. I'm currently signed up for TTA. I set that TTA track record here last year with a 1:15.7 and hope to drop a similar time down on older tires and the updated Buschur tune. I was working on updating my APR splitter and Kognition rear wing, but I don't think there will be time to make it all legal to fit into my TTA class and still be functional. So more fabrication and planning is needed for that setup!